The audio visual design process is based on a proven methodology and set of best practices obtained from years of experience. Our experienced sales team has an in depth knowledge of collaboration rooms and works closely with customers to fully understand the unique business requirements of each organization, as well as, the audio visual system needs for the space.
Beyond the technology, it's important to understand what these types of environments truly do. They provide a specific set of technologies, with specific customizations, to meet unique customer and business needs. It's about creating an environment conducive for collaboration and addressing the business needs at hand.
So when you look to find the right integrator for you project consider two things: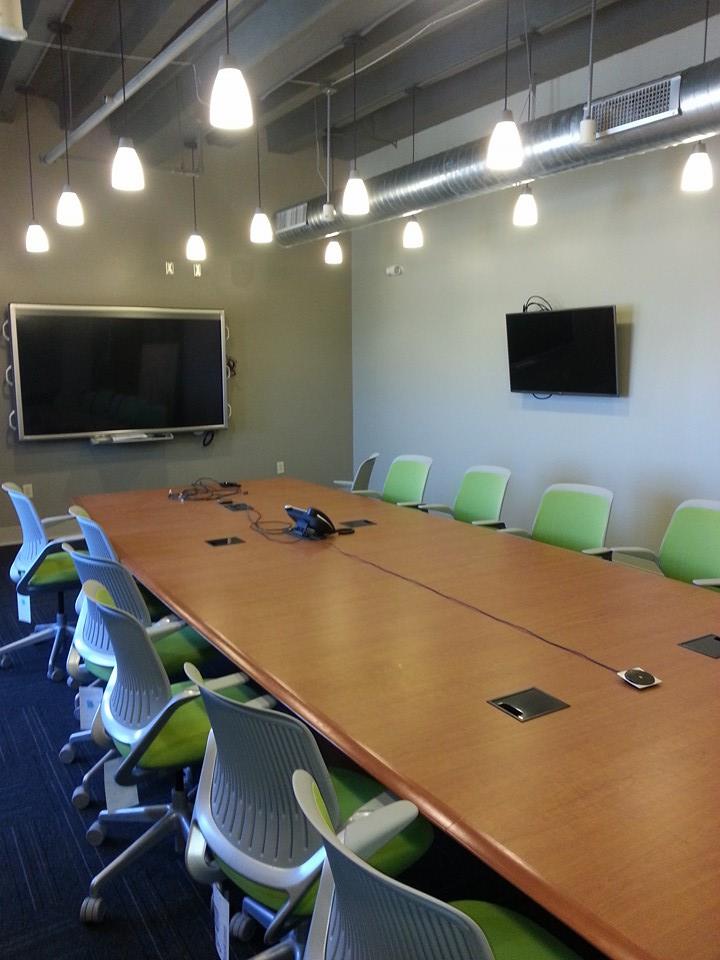 •Do they have the technological expertise to meet the needs of the project
•Do they take the time to really understand the application of the room and how it will impact users and the business.
Site Survey and Needs Assessment
An in depth site survey and needs assessment is conducted and begins with a discussion of the room's overall functionality and objectives. Topics also include different equipment options that may be needed; such as displays, projectors, video conferencing equipment, control systems and more. Additionally, our team will provide guidance on how to achieve a favorable room environment with proper lighting and audio levels.
Room Design and Proposal Creation
Expert design engineers leverage the information from the site survey, along with a unique understanding of optimal collaboration environments, to design or tailor an audio visual solution specifically for the room. A comprehensive proposal is created for each project by:
• Evaluating customer needs and specific requirements
• Identifying equipment and solutions that work within designated budget • Developing comprehensive system functionality and room layout
Proposal Review and Questions
Once created, the proposal is delivered to the client where system functionality and pricing are reviewed with our team. Any comments or questions will be addressed and, if necessary, changes will be deferred to the design team.
Our team has a deep understanding of how different technologies work together to create a cohesive collaboration environment. The goal is to ensure the technology is seamlessly integrated into the room so users are able to focus on the meeting at hand. As a result, customers will receive an entire audio visual solution that is perfectly aligned to their needs.